Roomers 21st Anniversary with Tim Rogers @ Loch Street
Saturday 19 August, 6 pm – 9 pm
Roomers Lights Up is both a celebration of Roomers 21st birthday (a magazine for and by rooming house residents) and the Gatwick's colourful history. A short film made by the Roomers group and local artist Maree Woolley will be shown continuously on the Gatwick wall. Tim Rogers will perform alongside reminiscences by Roomers writers and past residents of the Gatwick.
Free Live N Local event 
Live'n'Local free music @ St Kilda (and beyond)
Saturday 19 August – Saturday 26 August
Loads of free gigs, music in the streets, workshops and industry program. Here are the St Kilda gigs this week.
Saturday 19 August


PBS 106.7FM Pop Up Party
Acland Plaza, 11 am – 4.30 pm


Live N Local Parade with Horns of Leroy
Acland Plaza, 11.30 am – midday
The Rebelles
Big Mouth, 4.30 pm
Marshal Maxell
St Luja, 9 Fitzroy St, From 8.30 pm
Duo Agogo
Esplanade Diner, Novotel Hotel, From 7 pm
Vanessa Fernandez Trio
Captain Baxter, From 8 pm
Brian Eldorado and the Tuesday People
Elwood Lounge, From 9 pm
JCAAA Saturday Night Fever
St Kilda Sports Club, 7 pm
Sunday 20 August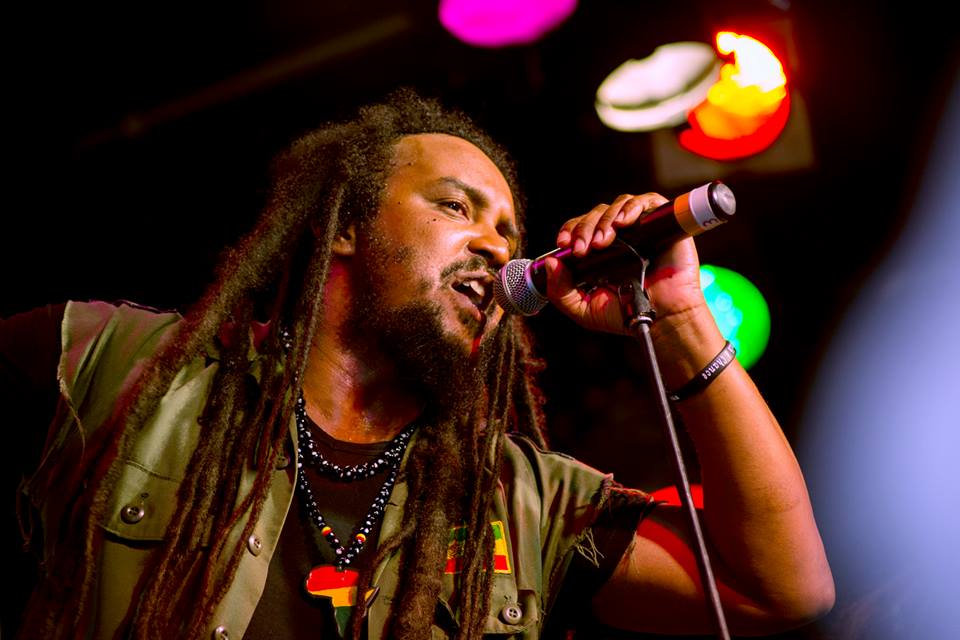 Ras Jaknow (acoustic set)
West Beach Bathers Pavilion, 11 am
Elwood Community Choir
Esplanade Market, from 11 am
Ras Jahknow at Habitat HQ
Habitat HQ, 4 pm
Lucy Travis
Republica, 2 pm
Elwood Blues Club
The Prince Front Bar, 5pm
Boulevard Funk with Sean Marchetti and Friends
Pontoon, 4 pm
Southern Sundays with Craig Johnson & Sarah Gurry with Hobo Bill's horn section
Freddie Wimpoles, 6.30 pm
More next week until Saturday 26 August
Full Live N Local program

Nostalgic teen double feature @ Astor
Thursday 17 August, 7.30 pm
Pretty in Pink and Ferris Bueller's Day Off – both released in 1986 both credited to John Hughes – classics for people of a certain age. Why do I feel more sorry for Mr Rooney as years go by?
Tix | YouTube | Mr Rooney gets hacked

Russell Morris & Band @ Memo
Friday 18 August, 8.00 pm
From pop icon to blues troubadour, Russell is the real thing when it comes to Aussie music.
Tix and info
Plan ahead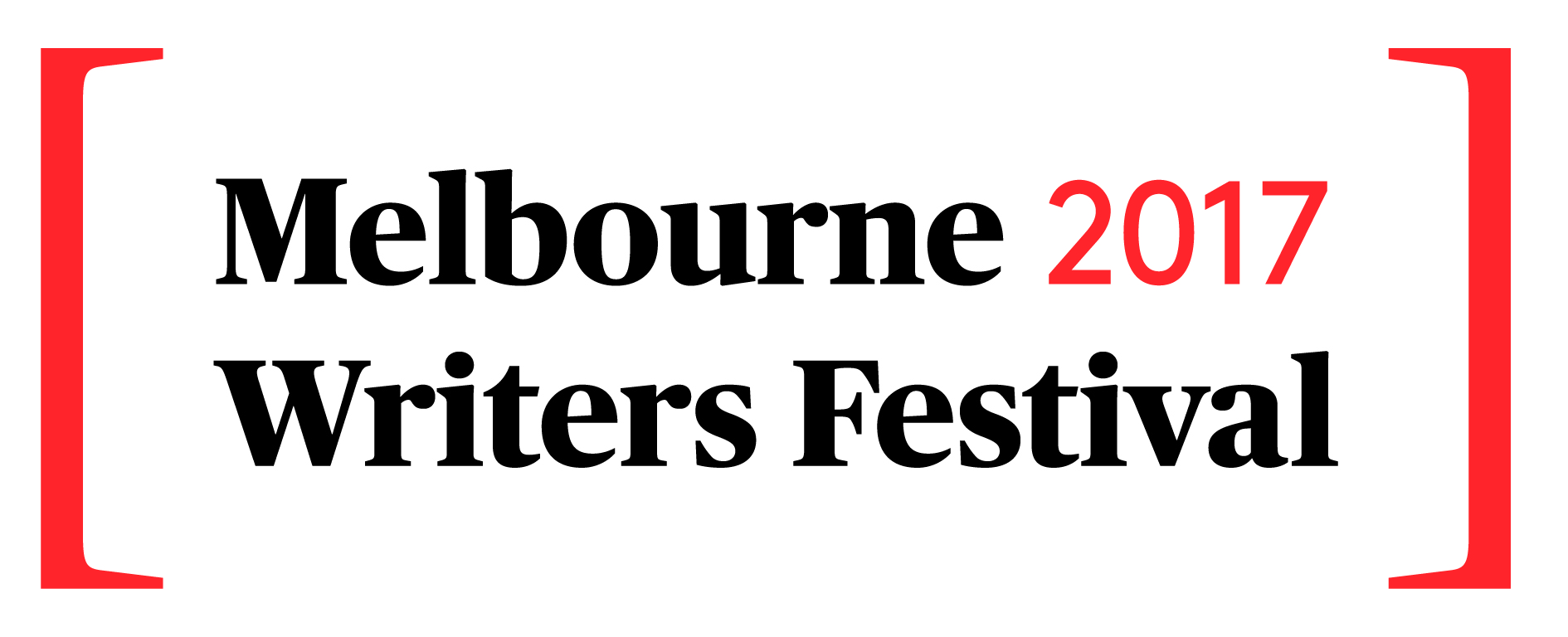 Simon Longstaff @ Library
Sunday, 27 August, 3.30 pm – 4.30 pm
Part of the Writers Festival library program, Director of The Ethics Centre Simon Longstaff (Everyday Ethics) reflects on and discusses the importance of all of our choices, no matter how small they may be.
Book now this will fill soon
Megan Abbott already fully booked 

The Way Out @ Redstitch
From 22 August – 24 September
The Way Out is a new play by Josephine Collins, developed through the Red Stitch INK program. Featuring Kevin Hofbauer, Rory Kelly, Grace Lowry, Olga Makeeva, Dion Mills, Khisraw Jones-Shukoor and Sahil Saluja.
Redstitch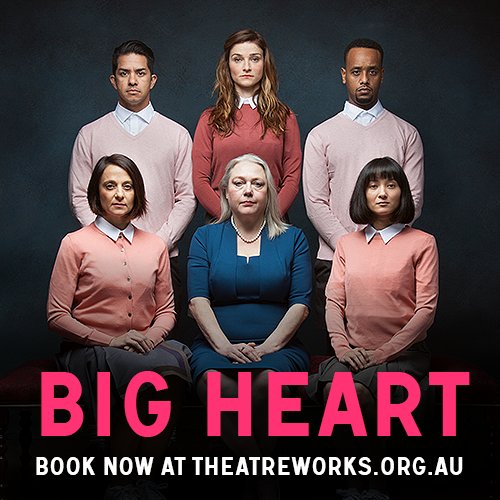 Big Heart @ Theatreworks
6 September – 24 September
Written by Patricia Cornelius and Directed by Susie Dee, Big Heart is the story of a woman who adopts a child from each of the continents. She believes she offers the children a better life, free from poverty, war, or neglect.
Tix

Melbourne Jewish Music Festival @ Temple Beth Israel
Sunday 3 September, 12 noon – 10 pm
A festival of Jewish music. Catch the Klezmatics, US clarinet virtuoso David Krakauer, Renée Geyer, Deborah Conway and Willy Zygier, Tinpan Orange, the Grigoryan Brothers and more.
$66 / $33; kids under 12 free with adult entry; VIP $120
www.shirmadness.com

Melbourne Fringe @ Local venues
14 September – 1 October
Redstitch, Eildon Gallery, Alex and National Theatres are hosting local Fringe Festival events. While just a short tram ride away, Gasworks in Albert Park are play host to an amazing 81 Fringe shows including theatre, dance, comedy, cabaret, circus, burlesque, magic, sideshow, and visual arts. Hubba hubba event hub indeed.
But because we are TWISK, here's a preview of local shows.
St Kilda Stories @ National
26 September – 30 September
5 bitter-sweet tales with a seaside aftertaste
Info and tix

Nigella – love bites @ Alex
14 – 23 September, 8 pm
Performed by Raelene Isbester, Nigella – Love Bites is a triumphant character cabaret that explores the sugar highs and front page lows of Nigella's career.
Info and tix 
Also …
Lady Bunny in Trans-Jester @ Alex
The Umbilical Brothers: Mess @ Alex
Gospolation @ National
No Offence @ Alex
WouldMan @ National
Fringe website for full program