Get yourself into a pickle at Readings, show your age in a good way at the local Seniors Festival, get Facebook to Facebook about poverty, go folk with selected hardcore troubadours from the Port Fairy Folk Festival at Memo, witness a nightmare on Acland Street (yikes) and experience Exodus II at Theatreworks. This Week in St Kilda. 

Principles of Pickling @ Readings
Monday 16 October, 6.30 pm
A one-hour, hands-on pickling intensive for anyone who has (or wants to have) a passion for pickling. Alex Elliott-Howery, of Cornersmith fame, will share her in-depth knowledge of vinegar-based pickling. Entry is $10 per person. Redeemable off the price of the book on the night.
Please book here.

Pathways out of poverty @ Facebook
Wednesday 18 October, noon – 1 pm
As part of Anti-Poverty Week, Sacred Heart Mission is hosting a live Facebook panel looking at pathways out of poverty through economic and social inclusion. Hear from Sacred Heart Mission staff about why social and economic participation is important and what the Mission doing to help people out of poverty.
http://www.sacredheartmission.org
Book of Exodus – Part II @ Theatreworks
Wednesday 18 October – Sunday 29 October
A mass of children wait in the desert. With no leader to guide them, and no one to answer their cries, they summon an unruly force. Performed by children, PART II traces a community propelled from a violent past into an uncertain future. $38 / $30
Info

Port Fairy Spotlight Sessions @ Memo
Friday 20 October, 7.30 pm
Hosted by founding Port Fairy Folk Festival Director Jamie McKew, this is the first in a series of special sessions before the 2018 Festival. Highlights include Mick Thomas, Declan O'Rourke, Barb Waters and Kerri Simpson. $45/$38
Info
Upathletic open day @ St Kilda Livesaving Club
Saturday 21 October, 8 am – 12 noon
Get energised with back-to-back sessions of yoga, spin, boxing, aerobics, dance, circuit and run club. Lots of give-aways on the day too.
hello@upathletic.com.au

Nightmare on Acland Street @ Acland Street Plaza
Sunday 22 October, 1 pm – 3 pm and 4 pm – 6 pm
A world of pop-out puppets, miniature skeletons and giant tongues. Nightmare is a 9 minute blast performed inside a horse float. Not suitable for children under seven years of age.
www.portphillip.vic.gov.au/acland-street.htm
Marvellous works of Beethoven @ All Saints
Sunday 22 October, 4.00 pm
All Saints' East St Kilda Recital Series continues with sonatas for piano and cello. The music is grand, moving and exciting and well worth hearing in live performance.
$25 full price, $15 concession, and free for students (with student card).
2 Chapel Street, East St Kilda (opp. Astor Theatre)
Coming soon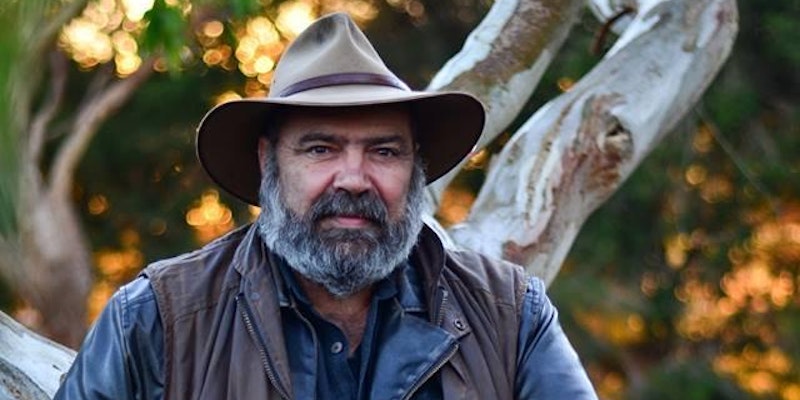 Celebrating 20 deadly years @ St Kilda Town Hall
Monday 23 October, 6.30 pm – 8.30 pm
Port Phillip Citizens for Reconciliation are celebrating 20 years of of bridging the gap between black and white Australia. Hear from Leila Gurruwiwi (Marngrook Footy Show), Richard Frankland (Victorian College of the Arts) Aboriginal Elder Arweet Carolyn Briggs, broadcaster and poet Den the Fish and Aunty Judith 'Jacko' Jackson. Finger food, entertainment and door prizes too.
Free
RSVP

Nick Riewoldt's autobiography launch @ Readings St Kilda
Monday 23 October, 11.00 am
Be at the launch of Nick Riewoldt's autobiography, The Things That Make Us. Hear from Nick and his publisher, and celebrate the official launch of this sporting story.
Free, but please book here.